Recently, I had the privilege of joining a dozen fine folks at King's Fold Retreat Centre, just outside of Cochrane, Alberta, for a weekend of faith and art. Julie and Sam Drew have been leading Art: Vocabulary for the Soul workshops for a number of years and I cannot imagine a better place to put creatives in touch with their Creator.
This weekend was a reminder to me of the beauty of every creative soul, the power of art to reach beneath the surface of things, and the majesty of creation itself. I'm grateful for all of those who shared some of their stories with me on the weekend, and for every act of creation I got to witness. One of my responses was to take photos. A lot of photos. I've whittled them down, somewhat, here.
Ghost river bed
Admittedly more of a ghost than a river most days. Gorgeous.
Gathering moss
A rooted tree gatheres beautiful moss.
Bark
There's somethign soul stirring in these trees.
Prayer Walk
King's Fold has two well-conceived prayer walks for visitors to take in. I tried the 'Emmaeus Road'.
Reach
The sky - still so much higher than the reaching trees.
Droplets
It rained a fair bit during our stair. Here is some lasting evidence.
Refresh.
The dry earth gets blessed.
Pink
Such vivid colour, everywhere you look.
Pathways
I love the sense of adventure in taking a new path. This path leads to the river.
Field Recording
My friend George is blind. I captured some river sounds for him, getting as close as I safely could. Maybe closer.
Those skies.
Shimmering stones and cobalt heavens.
Round the Bend
The waters collect here, shallow as they are, and muster a gentle roar.
Every Colour
I love the subtle colours of this rocky bend.
The Movable Bridge
This bridge provides access across the river to the rest of King's Fold's vast property. It is on wheels.
Group Work
Julie Drew led us through many excercises. Here's some proof.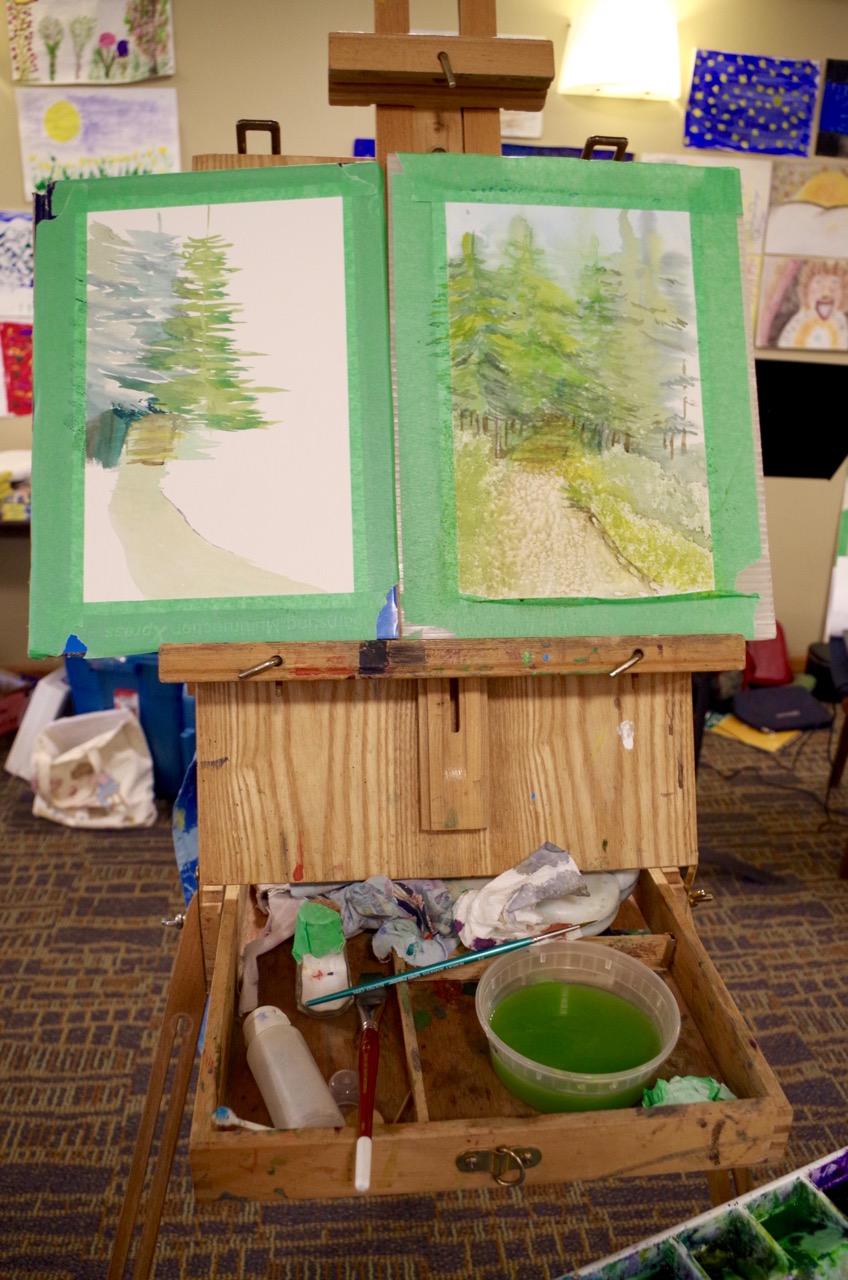 Teacher's Desk
Here is Julie's work in progress.
Rainbow Connection
A vivid palette to draw from.
Toys
We were given many supplies to play with over the weekend.
Marker Time
Michelle, one of the participants, draws with her beloved markers.
Beauty from Ashes
Everywhere you look at King's Fold, you'll find a place where others have found meaning, hope and peace.
With Julie's Help
Julie was on hand offering suggestions and guidance as requested throughout the many creative sessions.
Support
Plenty of walking sticks to send you on a journey.
Hospitality
So much hospitality in this little green building.
Look Out
Who doesn't love a gazebo?
From Here
Sit with a friend and take in the beauty.
Swinging
Could there be a more peaceful spot on earth?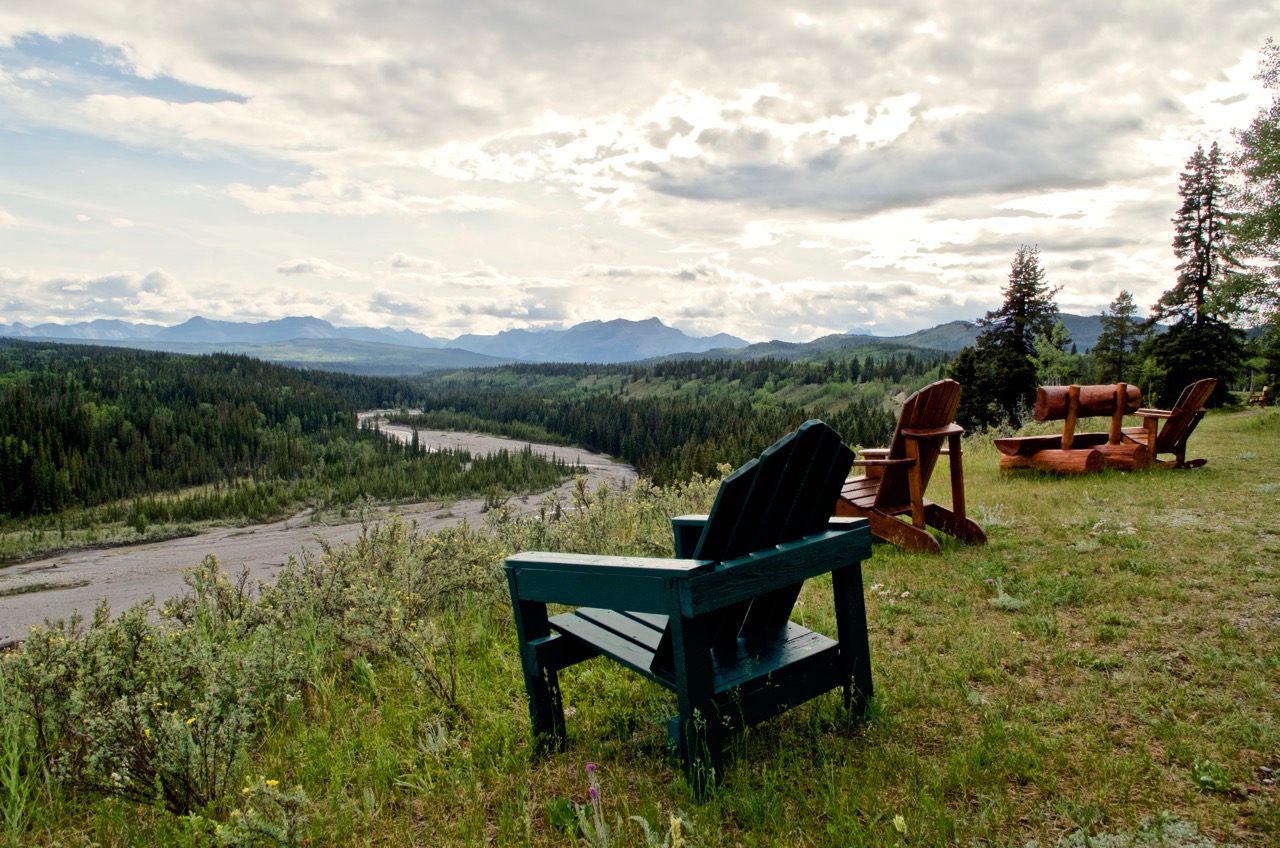 Expanse
A perfect place to contemplate the wonders of creation.
Swinging Like a Kid
I love this solitary swing, just daring you to get on.
Bloom
Life was burtsting out of every seem.
Prayer Garden
The Prayer Garden is one more cultivated space for contemplation.
Cross on a Hill
Such a beautiful spot to think on just who this Jesus is.
Rock Hard, Soft Green
So soft you could pet it. But only on one side.
In Case the Other Seats Are Full
These ones will do nicely.
Take a Walk
The path that leads down to the river bed.
Holding On
There is plenty of room for grief, for pain and stubborn hope at King's Fold.
Walking in Circles
King's Fold Labryth, detail.
Offering
Once you arrive at the centre of the labyrinth, you find this. Then you leave it, and walk the whole maze back out again.
Round and Round
Plenty of time to contemplate the curves in God's plan while walking and praying through this.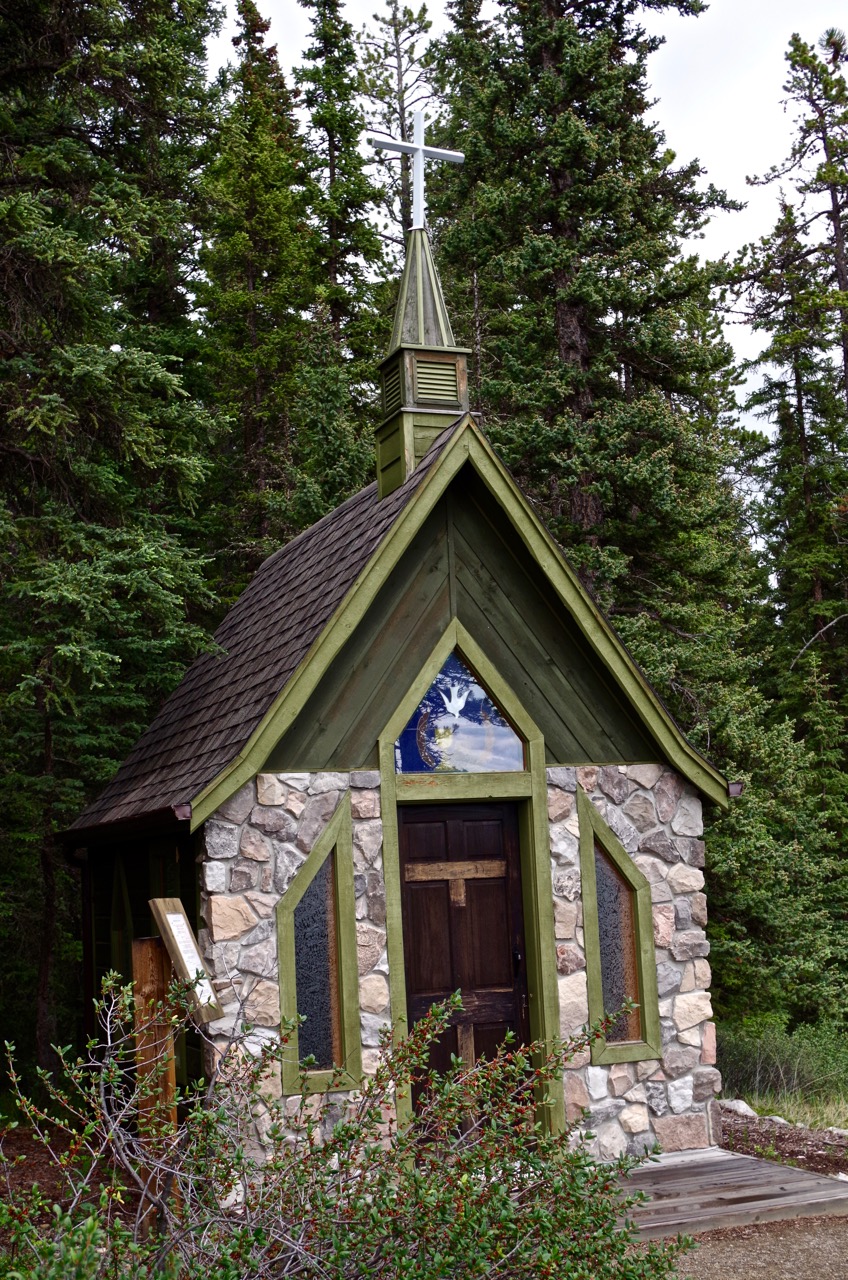 Little chapel
An inviting little spot on the trail.
Good Shepherd
So much more than I understand ... anyone walk me through these?
Ring the bells
On the way to the beautiful chapel.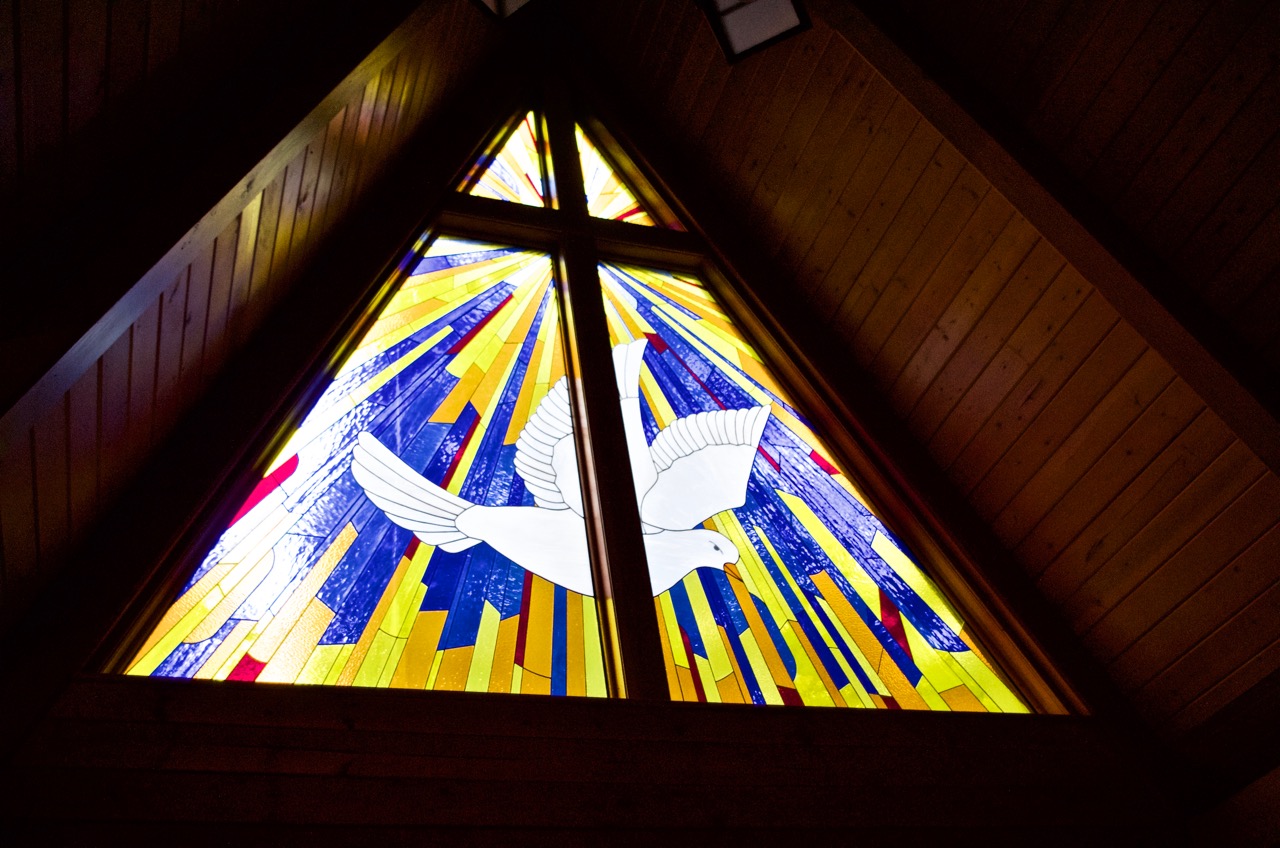 Wrapping Up
Sam Drew leads us through an evening meditation in the chapel.
That's How the Light Gets In